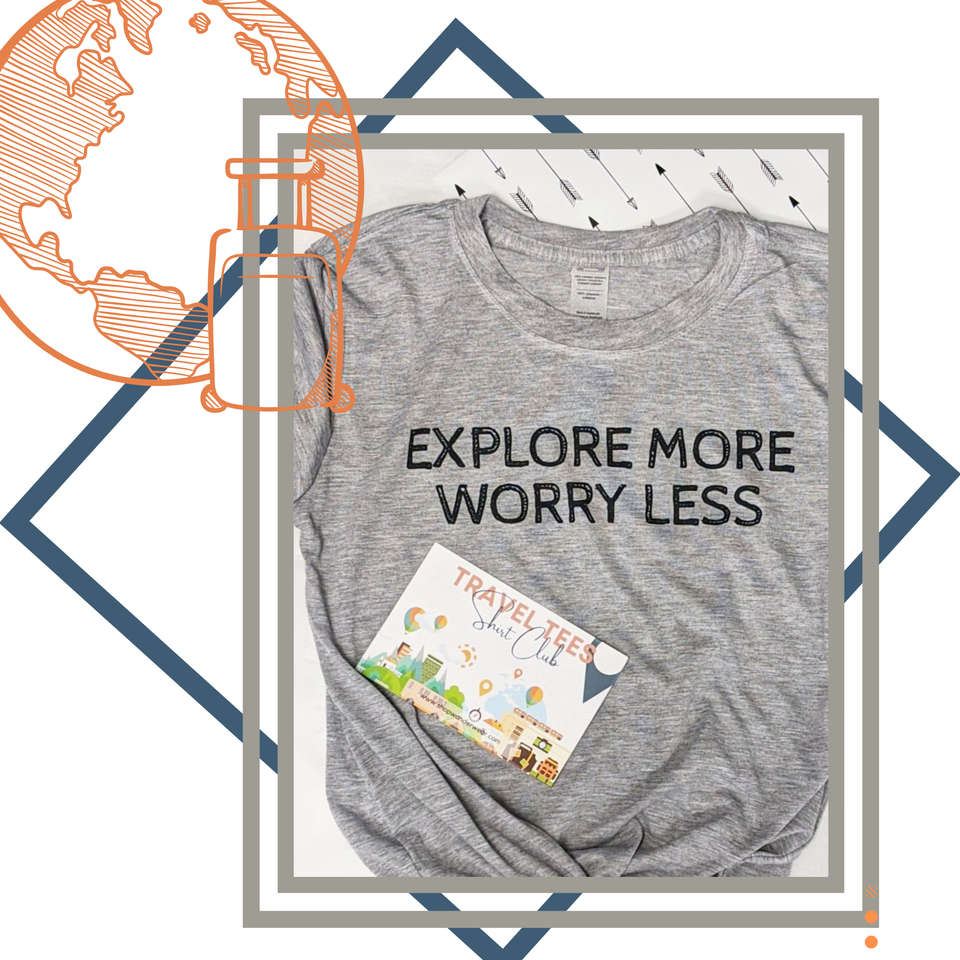 EXPLORE MORE WORRY LESS                                                                                          August 2021
It's a minimalistic design on a unisex tee that packs a punch. Why? I think we need to be reminded that we need to channel our energy on the things that will give us happiness, clarity, hope...pure, simple joy so that we can live out our best lives. Go out, explore, release your burdens, find your happy place...and worry less. 

DESERT SUNSET                                                                                                                          July 2021
Hey Travelholic! I hope you love this design as much as I do! This month's design inspiration comes from my love of the desert and the glorious sunset during this time of year. When the sun sets in the desert, it puts on quite a dramatic show. I purposely chose the Heather Turquoise color because it would be such a beautiful contrast against the sandy background...making for an Insta-worthy photo-op! Go out and explore...and take time to enjoy the sunsets.

THE SUN THE SAND AND A DRINK IN MY HAND                                             June 2021
This design was inspired by the onset of summer! Imagine yourself transported to the most exotic beaches in the world and removed from all your worries. The vibrant design matches the vibrancy you see all around you...the sun, the sand...oh, and that drink in your hand! The white tee pairs great with shredded blue jean shorts for the fun yet relaxing ambience. Cheers to summer!